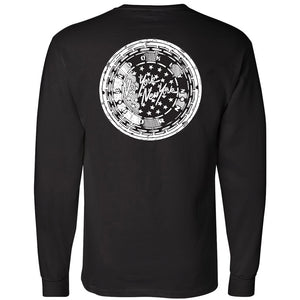 Available Now The Exclusive "ALL CITY COLLECTION" from NewYorkxNewYork
The oldest New York City manhole cover dates back to 1862. Its cast iron body is a testament to everything NYC—from losing your old-timey skeleton key while dismounting your horse in one back in the 1800's, to Times Square ladies of the night snapping their stiletto heels off while stuck in one during the 1970's. Cop this limited edition icebreaker long sleeve collection/collaboration with NewYork NewYork (Illustrated by CRIP) for your slang editorial ASAP. 
Made For Kings Discounts do not apply.
---