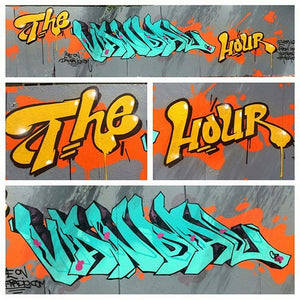 The Vandal Hour returns Season 9 Ep.1 (Slash F.T.R and Xavr Rosa)
The wait is over and the legendary show that spawned many copies is back.
In this episode Hosts Mathematics and Mr.13 return to bring you more interviews from those putting in work. We speak with Slash F.T.R and graff legend that has been painting for more than 25 years. We also sat with Xavr Rosa the emcee representing Bushwick Brooklyn.
---